Where Injury Prevention and Performance Meet
---
Hands down the best way to improve your sporting performance and recovery
When you think of the term "sport performance" qualities of power, strength, fluency of movement, reaction time, speed, agility and endurance come to mind. We often fail to recognise that these key components prevent us from achieving our full performance potential without having a satisfactory range of movement (ROM) in place.
Lower Limber® Sequential Stretching and Activation System is a "best practice" static stretching tool. It also has the unique ability to be used as a warm-up device by performing dynamic activation exercises. Lower Limber® follows a particular sequence of movements that heightens neuromuscular function in readiness for vigorous activity. What the Lower Limber® system brings to the table is that unique ability help link all the key components – arms, legs and spine in a unified manner – the key to unlocking your performance potential.
One of the most overlooked factors for increasing sports performance is the ability to remain injury free. A key factor in helping to prevent injuries is having the means to recognise, interpret and address changes in range of movement before they become problematic – this is the premise that the Lower Limber® Sequential Stretching and Activation System was predicated on.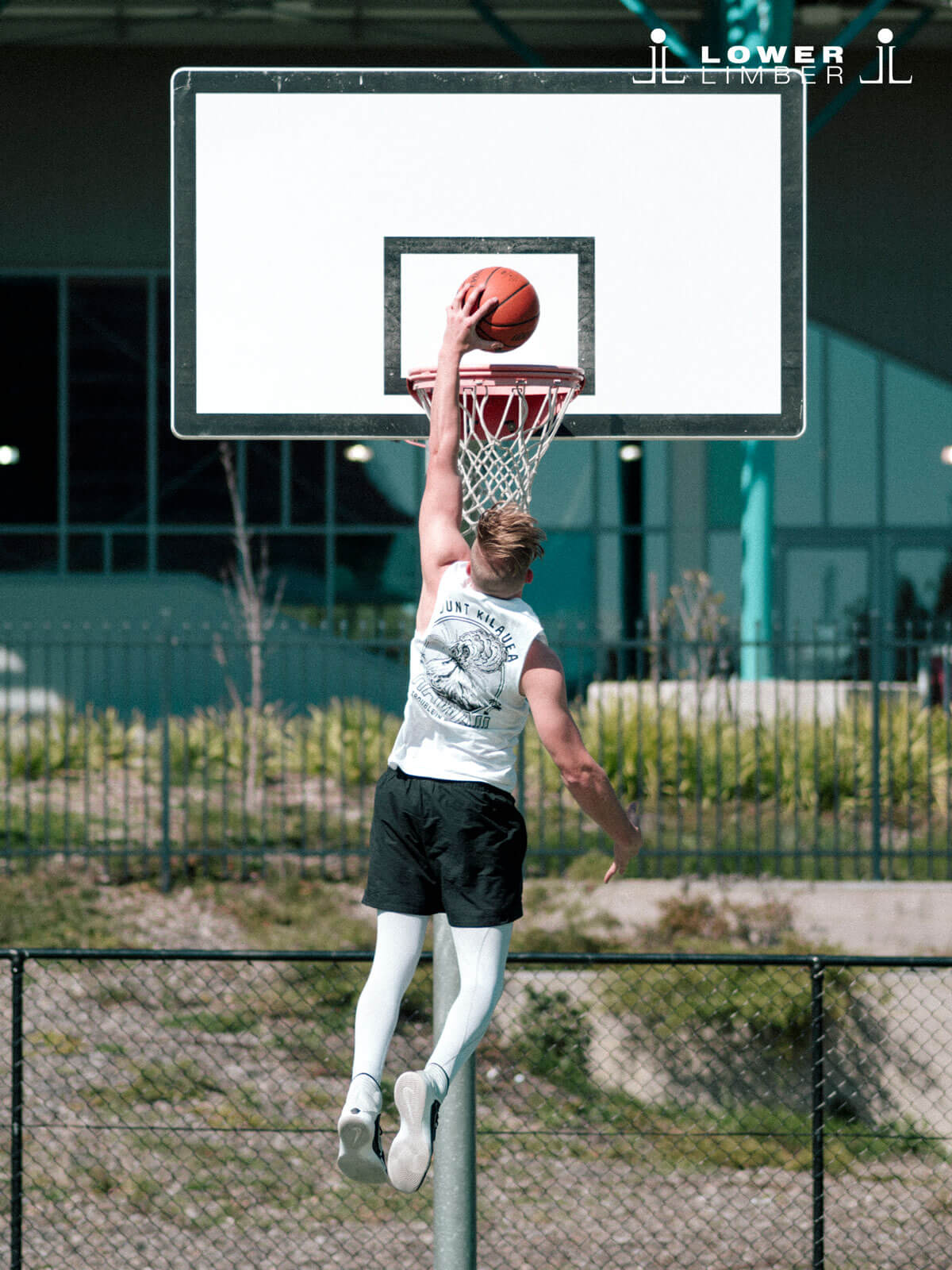 Performance Stretching
Performance Stretching is Essential for Active Individuals
You've probably heard advice from sports coaches about performance stretching before doing vigorous activity to warm up your muscles and joints. However, stretching isn't only for fitness fanatics, athletes or gymnasts but rather something that every individual should be doing from a young age. According to Harvard Medical School, you should be stretching your body daily to preserve your mobility and independence. Using a stretching belt can nudge you in the right direction and assist with keeping muscles strong and flexible. Failing to stretch leads to the muscles shortening and tightening. Consequently, when you activate your body, the muscles are weak and unable to extend completely, which results in soreness and joint pain. Lower Limber is a stretching and mobility tool that everyone can use regardless of their fitness level.
What You Should Know About Static Stretching
To completely understand stretching, you must know that there are two types – static and dynamic. As their names suggest, dynamic stretching requires you to mimic specific movements that you're training for, while static stretching exercises involves moving a joint as far as possible and holding it in place for 30 to 90 seconds. Stretching, in general, promotes holistic wellness for all ages.
If you're a fitness enthusiast or an athlete, you understand the value of your body's flexibility. While it's compulsory for you, flexibility is equally necessary for everyone. Regardless of your age or fitness level, using a stretching band may increase your flexibility which in turn strengthens your muscles and assists with your range of motion.
Sportspeople are aware of the impact an injury can have on their craft, highlighting the need for sport-specific stretching. It can set them back days, weeks and months. Training without stretching tightens your muscles further every time. After the muscle pulls at the joints, it increases the possibility of an injury. As you age, you elevate the chances of injury by taking on daily tasks. Stretching exercises allow you to stay limber, which reduces this risk.
Growing up, you've probably heard advice from parents and teachers to stand up straight. The reason for this is because your posture plays a huge role in maintaining the health of your body. Correct body alignment promotes better muscular function and decreases the stress you place on your ligaments and tendons. Standing straight may not tire you out when you indulge in daily stretching. As a result, you may not slouch and appear far more confident.
Inactivity is one of the primary reasons for muscle tightness and loss of flexibility. You experience tears and aches in both your muscles and tissues surrounding essential joints. With age, your joints may develop arthritis which is a huge factor in preventing people from performing normal activities such as walking, bending and reaching for items at height. Some tools exist that can help you stretch safely and correctly.
It's possible for stretching to calm your mind and aid in the reduction of stress. You shouldn't consider it a chore and try rushing through but rather enjoy the experience, take your time and incorporate breathing exercises to relax you. Try to inhale before you stretch and exhale when you let go of a position. Focusing on breathing slowly may distract you from other stressful elements in your life.
Benefits of Using Resistance Bands in Australia
Finding the appropriate stretching exercises tools can assist you in achieving flexibility and fitness. One of the most popular pieces of equipment for stretching is resistance bands. If you're unsure about using stretching bands for your running recovery, you should consider the benefits it offers to the user.
When you acquire stretch bands online, you'll discover that there are options for various fitness levels. Whether you're trying to get back into exercising or you're a professional athlete, you can find a band that suits your level. After regularly using the bands to exercise, you may realise that your body can take on more resistance. You simply need to adjust your position to provide more or less slack to the band. Additionally, you can use this tool while sitting, which makes it ideal for elderly people who want to remain fit and flexible.
A sad reality of life is that gym subscriptions usually lay dormant for the majority of people. You are initially excited and may exercise frequently for the first few weeks until the novelty wears off. However, if you've signed a contract, you must honour it financially until the end of the term. Resistance bands, on the other hand, are an inexpensive addition to your fitness regime. Consequently, you save significantly on your finances.
Some people try to beat the gym subscription scenario by acquiring proper equipment for their home gymnasiums. While it's a superb idea, in theory, you have to consider storage space realistically. Many homeowners don't have the luxury of having a spare room to work out. For this reason, space becomes a big issue. However, the advantage of using resistance bands is they don't require storage space. You can hang them anywhere around the house and take them with you on holiday or business trips to maintain your fitness regime.
Since resistance bands are safe to use by yourself, you won't require a training partner or risk lifting more than you can handle. Furthermore, you eliminate the possibility of throwing down heavy weights, which could cause an injury. This equipment forms an integral part of rehabilitation programmes because they don't apply the pressure of standard weights. If you're recovering from an injury or require a hassle-free resistance programme, you should consider purchasing resistance bands online.
Using a stretch belt for the gym offers you incredible versatility. There isn't a limit to the number of exercises you can do safely using resistance bands. By adding variety to your exercise plan, you make it interesting, which is a key factor to maintain the programme for a longer period.
About Lower Limber
Stuart Andrews and Bronwyn Thompson are the people responsible for the ultimate stretching and mobility tool for everybody. As former Olympians, they understand the process of recovering from a serious injury. The rehabilitation clinic has been in existence since 1999, but it's their development of the stretching device that has impacted people the most. Our product is suitable for people with varying fitness levels. Other athletes such as Russel Short and Lauren Burns have used our resistance bands for their daily stretching and had positive experiences. Additionally, people of various ages and fitness levels have enjoyed working with our resistance bands, from sportspeople to children and aged care. Apart from visiting our brick-and-mortar studio, we offer our unique product to all Australians via our e-store. You can be confident in the quality of our product since we offer a 12-month warranty against manufacturing defects. We're available to conduct classes across the country to provide a proper demonstration of how the product improves your stretching, mobility and overall performance. We advise you to start using this tool and some spare time to stretch your body and improve your flexibility. It may appear to be a minor task, but regularly stretching may improve your fitness at a later stage in your life. Contact us if you have any questions about our product.